Of course, one of the top things on our list of things to arrange when we knew we would be moving to Macedonia: secure an apartment.
The Guide for Fulbrighters provided by the US Embassy included a few real estate agencies (with websites, contact info) that were useful in getting our apartment hunt underway.
The most important thing for us was: location! location! location!
We wanted to be in the City Center, within a very short walking distance to a grocery store, taxi stand, attractions, my university, and, if possible, convenient to my daughter's school as well (although I knew she would have bus transportation). We would not have a car, and we wanted to be within easy walking distance to everything we needed and as close to the city center as possible.
Aside from that, we did not want to be on the first floor (although the first floors/ground floors are typically for businesses, so that ended up not being an issue), we wanted 2 bedrooms, a washing machine, a microwave, air conditioning, private heating (although that was not a deal-breaker), the internet, in a furnished apartment (of course), that was modern. I looked at countless apartments on the various websites. So many of them had balconies, that I eventually added "balcony" to my preferred amenity list.
We ended up using the
Astoria Real Estate Agency -- http://realestate.com.mk/
Through emails, skype calls, and looking at dozens (hundreds?!) of pictures on the internet, we selected an apartment.
As soon as we landed in Skopje, we were picked up by our contact at the US Embassy -- and we went straight to the apartment. Of course, we were hoping that it looked as nice at it did in the pictures - and that we had found our new home in Skopje. All looked good, so we met the owners and headed over to the Astoria Real Estate Agency to sign the lease (which was in Macedonian and in English).
After that meeting at the rental agency, all further issues/questions were dealt with directly between us and the owners -- a lovely couple who did everything they could to make sure that we were happy there.
Which we were.
Here is the very first picture I took in our apartment. You can hardly tell we had been traveling more than 24 hours at this point. We were so happy to have arrived! And that our apartment looked like it did in the pictures we saw online.
In this picture you can also see our flat screen TV - which was connected to a satellite and had about 6,000 TV stations -- initially my daughter flipped through American cartoons dubbed in German, French, or Spanish. Later we learned how to use the language button on the remote so that we could watch them in English. (Although, as at home in the US, we rarely watched TV - but I appreciated being able to watch CNN or BBC news first thing in the morning to catch up with what happened in the US the night before...)
doing homework -- you can tell this is right after we moved in -- as the fridge is not yet filled up with magnets! (we collect magnets as souvenirs during our travels...)
one of my daughter's best friends - having a snack on the balcony
Sooooooooo.....I had intended to take pics of the apartment after we moved in and made it our own (especially of my daughter's room - as she was keen to decorate it to her tastes). I also intended to take pictures all around the neighborhood - of our "stomping grounds," as they say. As it turned out, I never made the time to take pictures of our apartment.
So, as a substitute, I am sharing these photos from the real estate agency, which are a good reflection of what the apartment looked like when we moved in: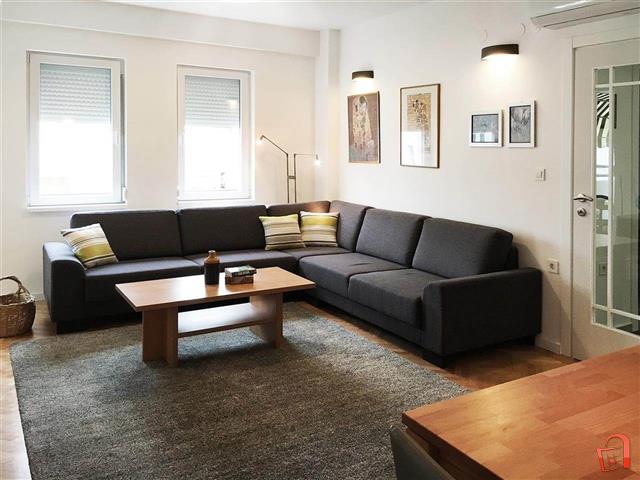 the living room/dining room
we had a washing machine
a shower (no bath, but my daughter adjusted to that)
our kitchen (which had more counter space than our kitchen back home - and a dish washer!) - we had asked for a microwave when we arrived, and our landlord brought one over right away
the master bedroom - just the right amount of closet/storage space
the master bedroom (I appreciated the built-in bookshelves)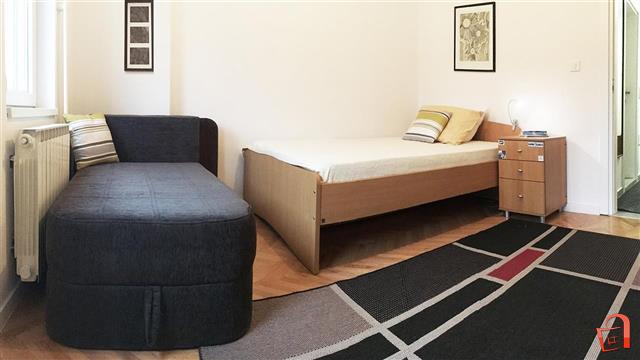 my daughter's bedroom. she also had a desk. and big closets along the wall.
We are missing a picture of the foyer, which also had built-ins for hanging our coats (and storing the vacuum).
As you can see, the apartment had recently been re-modeled, including the new kitchen and bath. We really came to love our apartment and our neighborhood. I will post separately about our neighborhood, but here are a few pictures from the real estate agent of the apartment building:
this is the corner of our building - to the left, where the yellow umbrella is, was the corner store
we were above this "Vucko" store -- we could tell this to the taxi drivers -- Vucko kai Universalna Sala -- (the Vucko near Universal Hall) and they would know where to take us
here you can see our apartment, with the awning -- we were on the 5th floor -- and, unlike previous apartments we lived in overseas, this apartment had an elevator. (initially, I wanted to take the stairs to get in better shape - but once I hurt my foot, and especially when carrying groceries, I appreciated having an elevator)